29.05.
17:30 - 19:30
Sandershaus, Kassel
regularly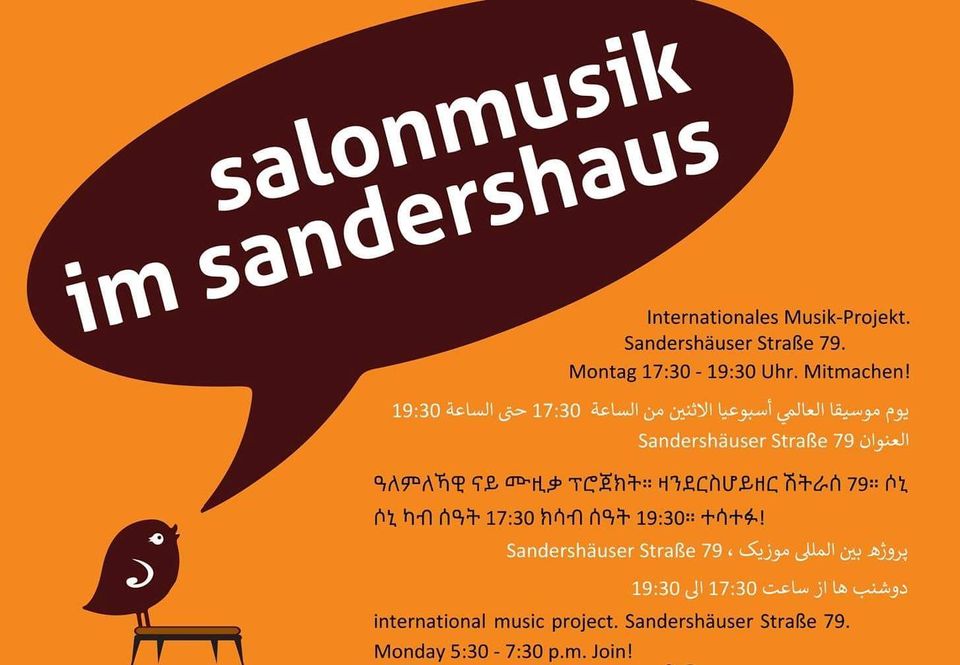 Internationales Musik-Projekt im Sandershaus
Every Monday from 17:30 to 19:30 Clock. Interested musicians:inside are welcome, to meet regularly and to make music and experiment together. Different instruments are available, but you can also bring your own.
International music project at Sandershaus
Every Monday from 5:30 to 7:30 p.m. Interested musicians are welcome to meet weekly, make music together and find new musical perspectives. Various instruments are available. If you have your own, please bring it.
Starting now, All people interested in music are invited weekly on Mondays 5:30 حتى الساعة 7:30 To meet and play music together in addition to finding new musical styles. تتوفر آلات موسيقية مختلفة كما يمكنكم احضار آلاتكم الخاصة معكم.
Die Salonmusik findet im Salon des Sandershaus statt.