26.03.
18:00
Sandershaus, Kassel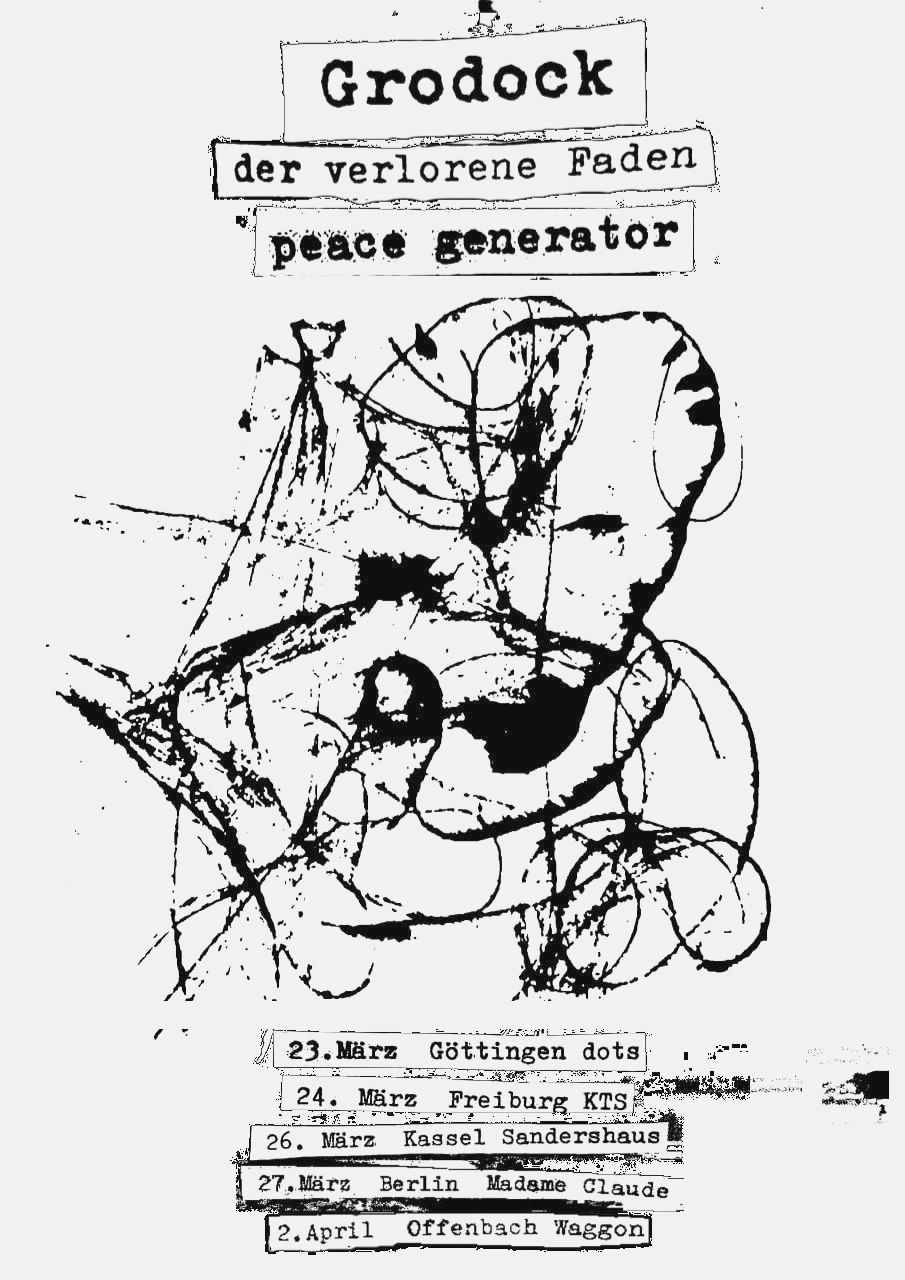 Noise-/Ambient-/Experimental Sunday matinee with three great solo artists.
Doors: 17:00, Show: 18:00
Grodock
Grodock is the noise/ambient project of David Leutkart, existing since 2009. His sound ranging from bulky and brute to harmnic and flat, are released on his label Grubenwehr Freiburg, among others.
grubenwehrfreiburg.bandcamp.com
der verlorene faden
Micha is an angry woman-believe it or not! She loves playing with her funguitar, her trash can, a lot of broken toys, words and emotions. Absolute destruction, sweet rainbows and the joy of noise. Beware!
soundcloud.com/user-862428054
https://blackringrituals.bandcamp.com/track/the-straw
peace generator
peace generator is an electronic music project by felix birke based in leipzig, exploring left-field sound, noise & abstract electronica. He releases music under different monikers since 2020.
iinexx.bandcamp.com/album/machines-dreaming-of-animism