29.07. - 31.07.
非常活跃
K.format Glaspavillion
多天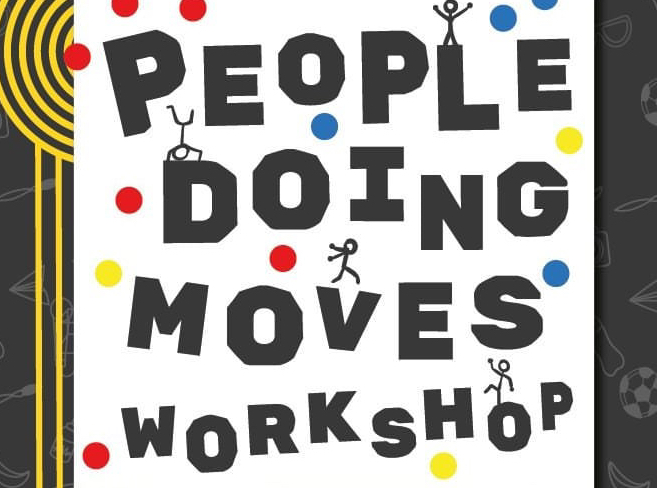 位置: k.format 玻璃展馆 Kurt Schuhmacher Straße 29a, 卡塞尔
29.8. 展览 & lecture performance 16 下午 – 开口端
30.&31.8. intensive workshop (11 上午 – 6 下午)

The movements of everyday life
are often so familiar to us
that we hardly notice them anymore.
Our process is trying
the seemingly familiar movements
to make unfamiliar (vice versa).
through repetition and alienation with the question:
Who actually controls whom here?
__________________________
● people
○ Exchange between participants:
○ Who are you?
○ What is your approach to movement?
○ What movement experience do you have?
● doing
○ Recognize a movement.
○ Execute it.
○ Repeat it.
○ Abstract it.
○ What do you feel now?
● moves
○ Movements arise
○ Movements get staged and performed
○ Movements are filmed
○ Movements will be shared and published
○ Movements get reflected
__________________________
● who can participate (maximum 30 participants)
any human being regardless of the background, level of experience and physical condition
● about
«people doing moves» is a performance project with a mission to support anyone feeling like an artist of their bodies.
Pay attention to a single movement
Pay attention to personality
With your unique mind, you can be more and more aware of your art form. We are looking for ways to enrich them. Our workshops are about feeling art in your body through movement – play, absurdity, silliness, beauty and aesthetics. We want to help you to open your mind and body, to have fun in the process and to spur creativity
__________________________
● intensiv 作坊 (saturday)
○ get to know each other
○ absurd warm up and movement input
○ understanding and potential
○ thought construct «eigenleben bewegung»
○ habit and everday-movements
○ introduction advanced concept: people doing moves in urban space
○ staging and space
○ filming the movements of the participants
○ feedback
○ question and answer
● intensive Workshop (sunday)
○ people doing moves in urban space
○ taking walks through the city of Kassel
Our concept pursues a documentation in public/virtual space, whereby bodies can playfully refer to places and objects. The intention behind this is to question the perception of one's surroundings and habits through movement. Choreographies, scenarios and movements are created in the immediate vicinity.