30.01.
20:00 - 23:00
Färberei, Kassel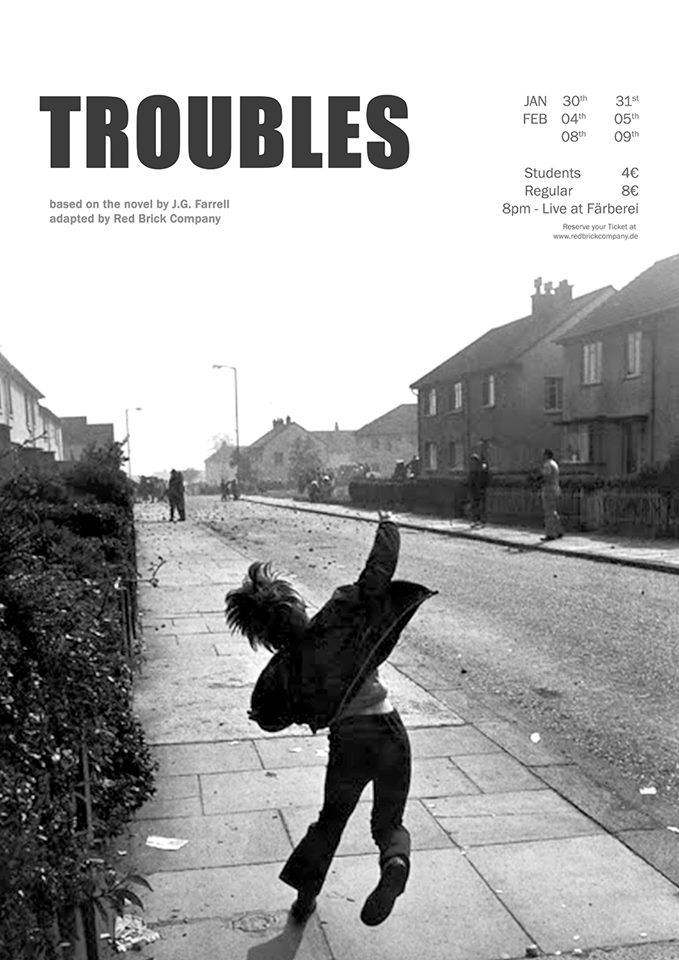 The Red Bricks proudly present to you their newest production: Troubles
About the play:
Set in the time of civil war in Northern Ireland, the Red Brick Company's new production is a harrowing meditation on divided loyalties, love in times of violence, and the return of a traumatic past. Starting as an exuberant comedy, the play steers towards an unforgettable ending which changes the lives of all characters.
Inspired by new fears about the outbreak of violence in Ireland after Britain has left the EU, our adaptation of J.G. Farrell's award-winning novel will leave nobody unaffected.
Performance Dates:
January 30th / 31st
February 04th / 05th / 08th / 09th
Live at Kulturzentrum Färberei / 8.00 pm
Admission fees:
Regular – 8€
Students – 4€