05.09. - 03.10.
very active
Lower Koenigsstrasse
multiple days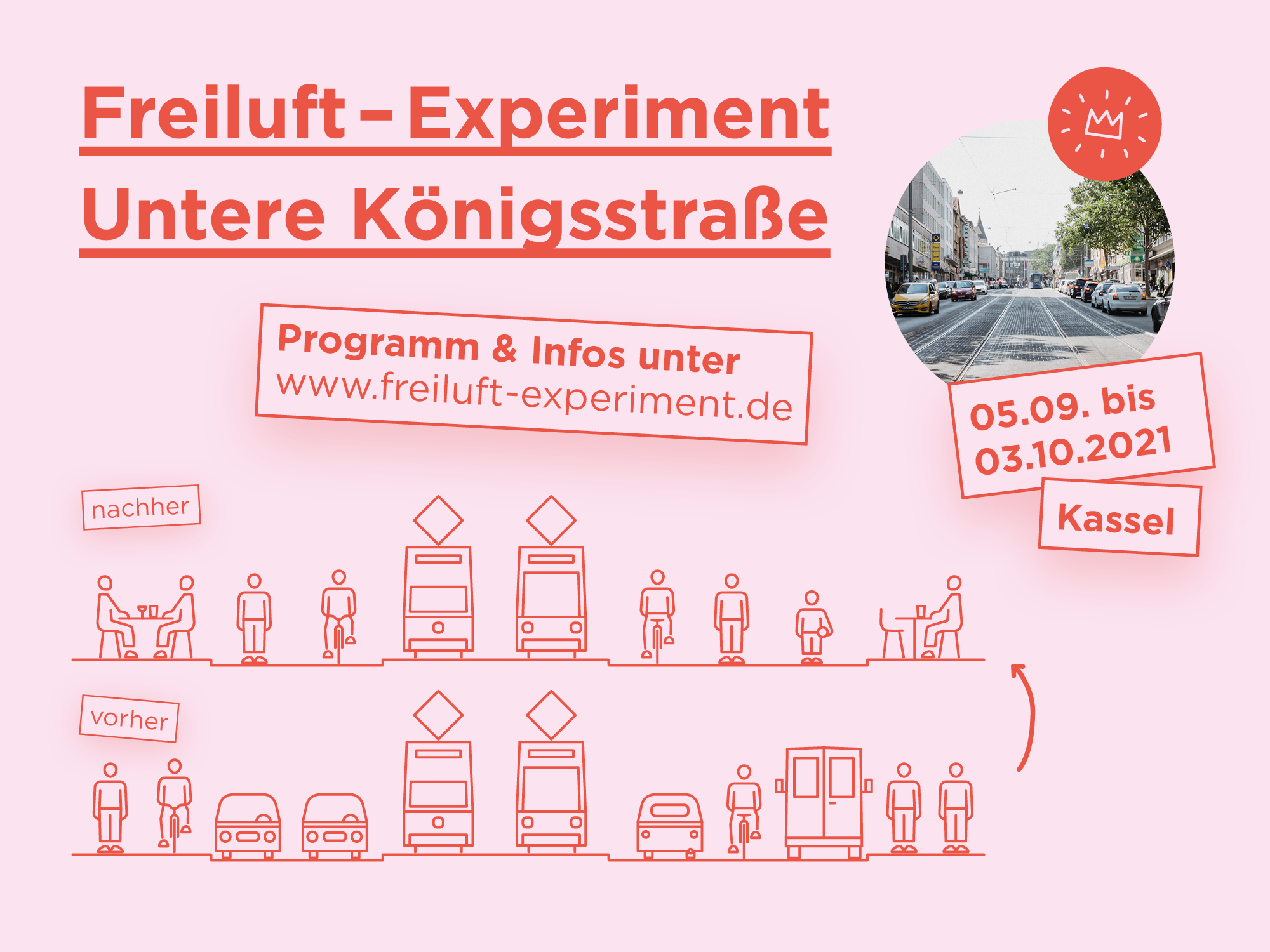 Am 05. September at 15 Clock opened the one-month open-air experiment on Untere Koenigsstrasse!
from 04. September to 03. October the road between Am Stern and Holländischer Platz will be traffic-calmed – A month with countless campaigns by great Kassel initiatives and associations and with the use of the open spaces gained by the culinary variety of the local restaurants and shops. Better air for the residents for a month, a month of special encounters on the street, a safe bridge between HoPla and the city center for one month, a month of exchange and interaction in one of the many underestimated streets of Kassel.
The outdoor experiment is many things: A street party, a place for neighborly exchange, a real laboratory for encounters on the street, a traffic attempt, a collaborative place for joint projects, a culinary delight, a climate protection measure, a place of learning for cultural togetherness and a new space, that can be discovered.
You can find the current program here!
The Open-air experiment is a project of Raamwerk e.V.