24.09.
16:30
Fritzlar market place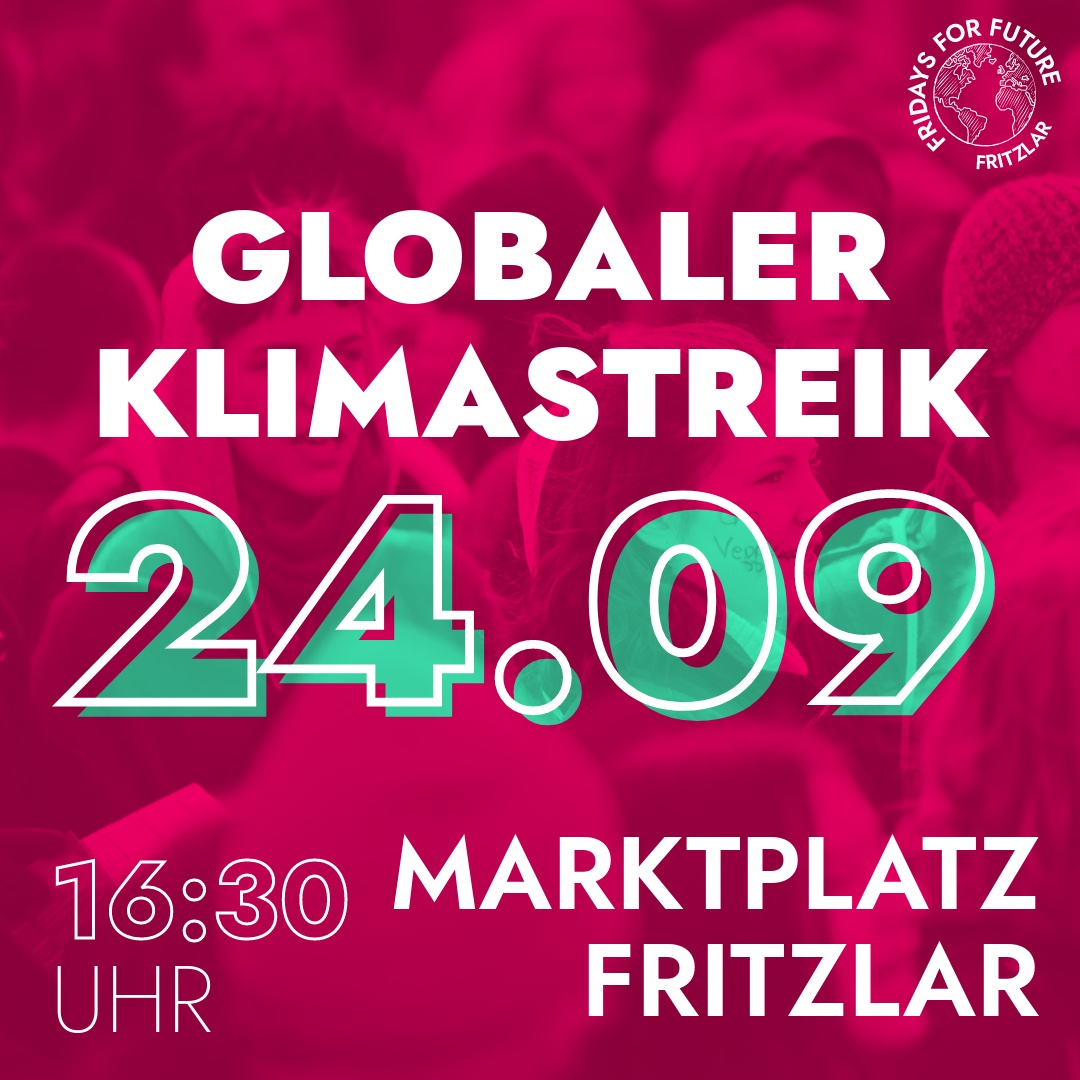 Fritzlar is outside of Kassel, maybe the event is for him after all:the one:n or others:n Interesting. Die Fahrt nach Fritzlar ist via 500er Bus einfach möglich und unsere kleine Ortsgruppe freut sich über jede Unterstützung. 🙂
FRIDAYS FOR FUTURE DEMO AM 24.09. UM 16:30 AM MARKTPLATZ IN FRITZLAR!
Im ganzen Land und auf der ganzen Welt gehen wir am 24. September auf die Straßen – für den Wandel, Climate Justice. Denn die Bundestagswahl ist entscheidend. Denn die Gesellschaft steht hinter uns. Denn Klimagerechtigkeit wird das wahlentscheidende Thema. Denn wir sind hier und wir sind laut – wir stehen gemeinsam auf für eine gerechte und konsequente Klimapolitik.
Wir streiken für das Klima. Gemeinsam. Am 24. September. Auch in Fritzlar. #AlleFürsKlima