01.05. - 22.05.
10:00 - 18:00
Kassel Kunstverein
multiple days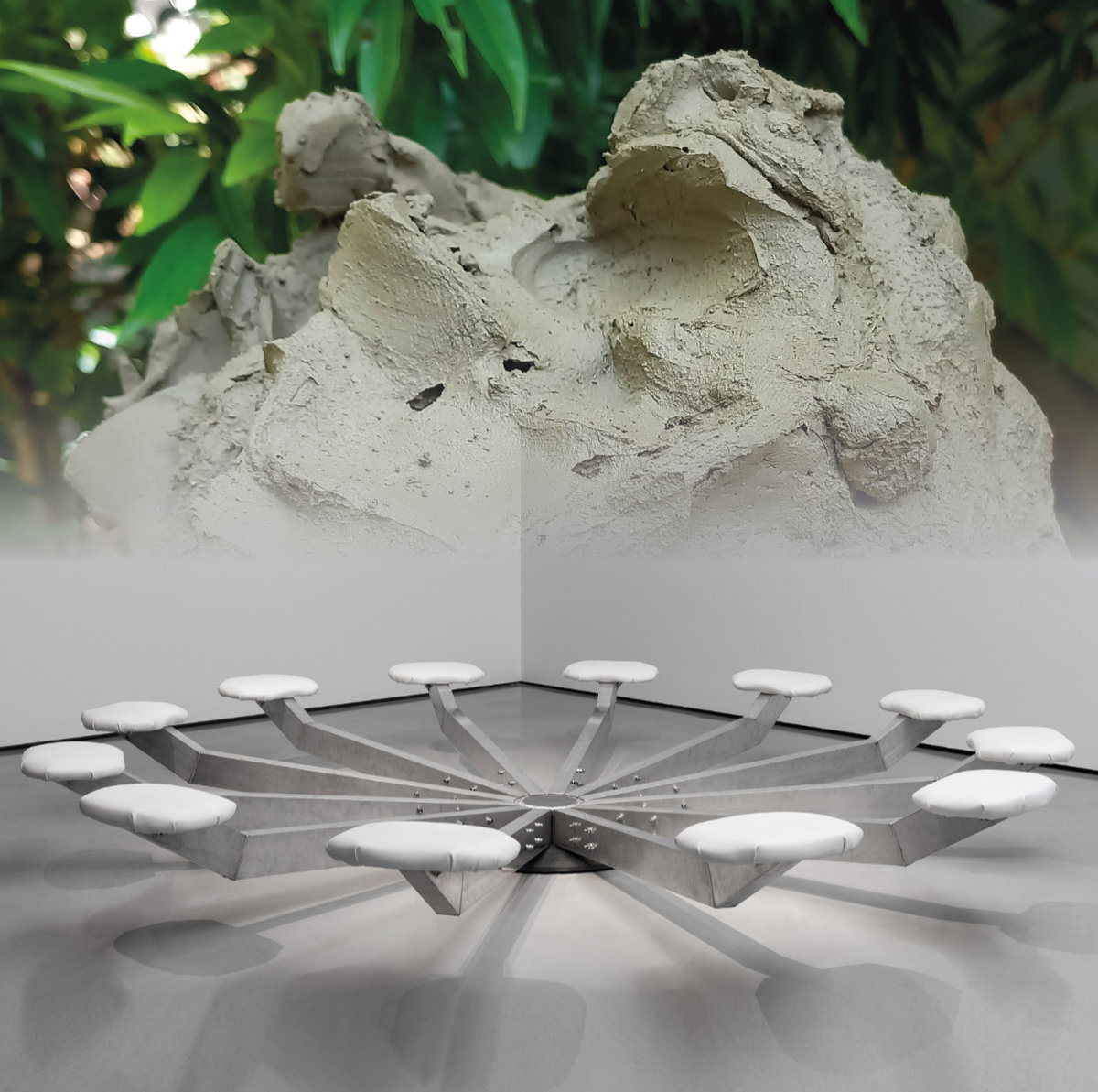 Jenny Brockman
BYPASS
01. – 22.05.2022
opening: 05.05., 18 Clock,
Kassel Kunstverein (Friedrichplatz, Kassel)
Opening times: Every day 10 – 18 Clock
Free admission
With the exhibition "Bypass" by Jenny Brockmann, the Kasseler Kunstverein is organizing an interdisciplinary project in cooperation with the curator collective Jatiwangi art Factory. Elements of the project "Bypass" are total 8 kinetic sculptures in the form of sitting circles 12 To sit (Jenny Brockman: Seat#12), which are set up both on Friedrichsplatz and in the Kassel prison.
The balance of the sculptures depends on the interaction of the sitters. Expert * within, Activist * within, Artists and visitors from the neighborhood are in 4 Workshops, the so-called discursive performances, invited, to participate in the project. time, Rhythm and processes of exchange with the world around us should be thematized and experimented with.
A special type of clay is used to connect the interior of the prison with the public space (in Indonesian: Land) a central role. the clay (Your) is transformed into sounds and can thus create a connection to rhythm and time.
Jenny Brockman (*1976) lives and works in Berlin and New York. Her works are widely exhibited internationally.
Jatiwangi art Factory is a community, that understands contemporary art and cultural practice as part of the local life discourse. JaF is part of this year's documenta fifteen.
Discursive Performances
Entanglement 1: #pause
Saturday, 07.05.22
15:30 Friedrichsplatz clock
Entanglement 2: #pitch – nada
Saturday, 14.05.22
15:30 Clock, Friedrichplatz
Entanglement 3: #rhythm
Saturday, 21.05.22
15:30 Clock, Friedrichplatz
Entanglement 4: #melody
Saturday, 10.09.22
15.30 Clock, ruruHaus