16.12.
16:30 - 18:30
Online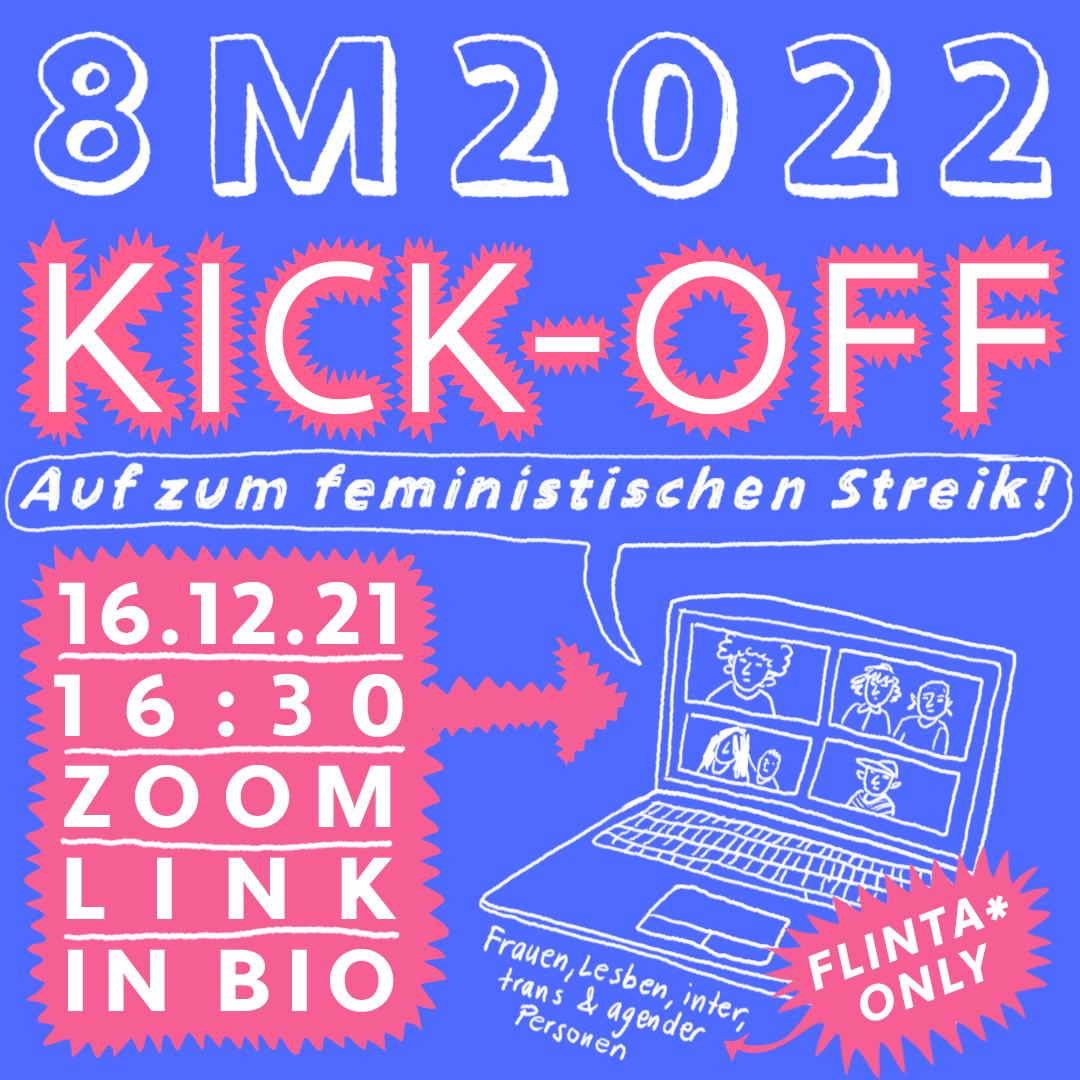 Dear feminists,
It starts again: We start planning from 8. March 2022!
On the international feminist day of struggle, we want to gather by the hundreds on the street in Kassel and fight against all odds for a feminist society based on solidarity. Against violence against women and queers and for anti-racist and queer-feminist class politics!
So that we on 8. March can call out our anger at the existing conditions in the world, Of course, it takes good planning.
Our first meeting for this is on Thursday, the 16.12. one 16.30 Clock at Zoom. We talk about the content and goals of women- and queers strike, will develop a way of working for the coming months and set up working groups. come over, no matter if you just want to drop by, or you already have specific experiences and ideas. We look forward to you and a combative feminist day of struggle.
The meeting will take place in German and will be translated into English. Feel free to write to us, if you want to hear the translation, then we will send you the dial-in data for the separate conference call shortly beforehand.
FLINTA only, that means all women are invited, Lesbians, inter, non-binary, trans and agender people.
Off to the feminist strike!
Your coordination group from women- and queers strike
Join the Zoom meeting:
https://uni-kassel.zoom.us/j/93235827802?pwd=cXdlK3U5YjFuZ3YyZWxPQVAwMWthZz09