01.07. - 03.07.
allday
Zukunftsdorf22
multiple days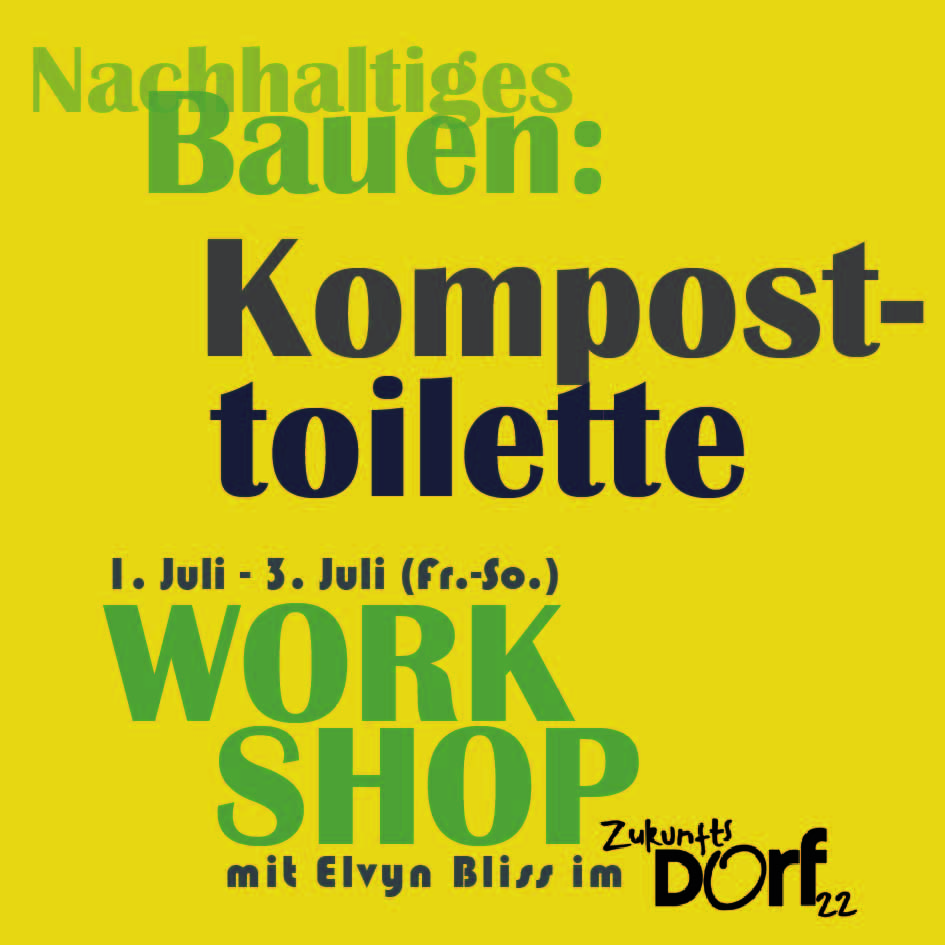 Friday: 16-19Clock
Saturday: 10-18Clock
Sunday: 10-16Clock
We want permanently functioning material cycles and of course the composting toilet should not be missing! That's why we offer a sustainable construction workshop for a barrier-free "dry separation toilet"., which is then used in the village. In the construction process, different models will be alternatives, ecologically conscious building made tangible. With the subsequent use of the composting toilet, solutions to the problems of our current alluvial sewer system are to be shown. The legacies of the villagers are collected, hygienically composted and returned to the soil as fertile soil. A step that is currently missing, to close the nutrient cycle around our "nutrition". – without wasting drinking water, less energy consuming and with the promotion of humus formation
The workshop is given by Elvyn Bliss, Activist from the climate justice movement and known from the film "Humans learn from mistakes". Elvyn's special background combines the practical knowledge of sustainable construction with the political struggle for a radical system change – Away from the capitalist exploitation of all resources, towards a solidarity and ecologically conscious world.
The workshop runs over the weekend from Friday to Sunday, continuous participation is desired. The number of participants is approx. 12 People limited. Please register with Elvyn via email:
We look forward to screwing, Exchange and build with you!