16.02.
18:00 - 20:00
online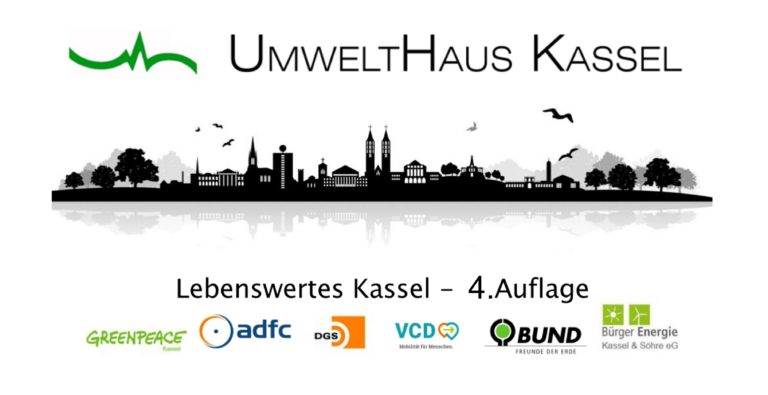 Liveable Kassel - 4. Edition
Event series of the Umwelthaus Kassel
What makes a city like Kassel worth living in??
Kassel wants to 2030 Become climate neutral. To this end, the Climate Protection Council was created over a year ago, who suggests measures to political decision-makers to achieve the climate goals. The Umwelthaus also accompanies this process at various points and also sees the event series "Livable Kassel" as a stimulus within this process. But where is this process at the moment??
With our series of events "Liveable Kassel" we want, like in the last few years, Show ways and concepts for increasing the quality of life in Kassel and also address controversial situations within our city.
Due to Corona, we too have to hold our event differently than usual, namely in digital form. You can always find the link to the current event under the corresponding event information.
16.02.2021 Introductory event Umwelthaus Kassel e.V.
18-20 Clock title: Climate protection council and climate plan as citizen participation
Moderator: Matthias Schäpers
Dial-in data and further information:
https://umwelthaus-kassel.de/termine/