26.05.
18:00 - 20:00
Club Commune, Kassel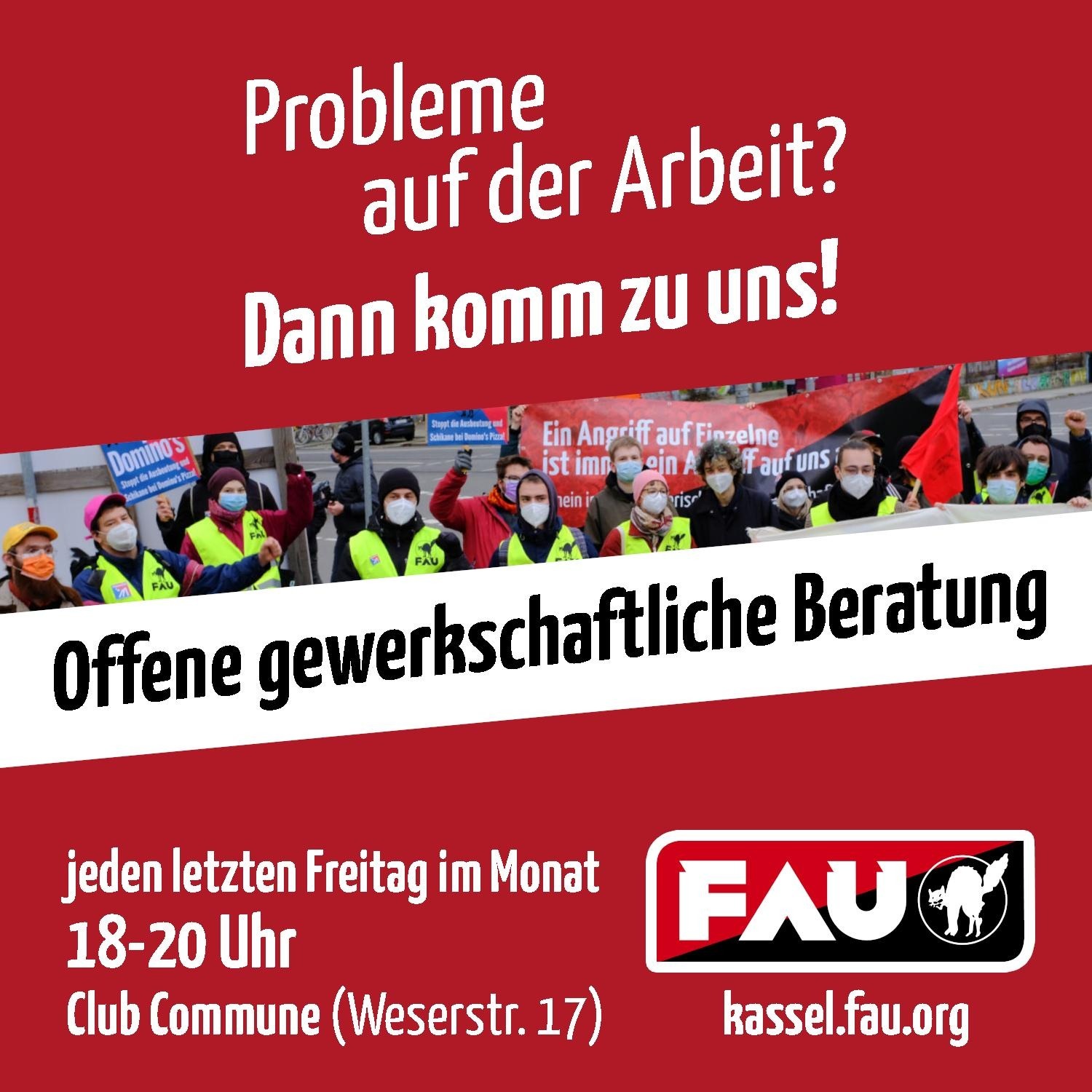 In this economic system, employment relationships are fundamentally fraught with conflict. The interests of the workers and employees always come before the interests of the employers, of the owners and shareholders. Die Einhaltung der in den vergangenen Jahrhunderten erkämpften Rechte müssen daher immer wieder erstritten und erkämpft werden. Dies gelingt besser, wenn mensch nicht allein dem oder meist darauf vorbereiteten Arbeitgeber*in gegenübersteht!
Du meinst, dir steht noch Lohn zu, aber die Arbeitgeber*innen sehen dies anders? Du vermisst dein Urlaubsgeld? Du findest mit deiner Kündigung ist etwas nicht in Ordnung? In eurem Betrieb läuft grundlegend einiges falsch und ihr wollt euch organisieren?
Du wärst gerne Mitglied in einer kämpferischen Basisgewerkschaft?
Etwas noch ganz anders? Wir freuen uns bereits ab Februar 2023 eine dauerhafte Beratung anbieten zu können! Kommt einfach in unsere offene gewerkschaftliche Beratung jedem letzten Freitag im Monat zwischen 18 pm and 20 Uhr in den Club in der Weserstraße 17!