24.11.
19:00 - 21:00
Online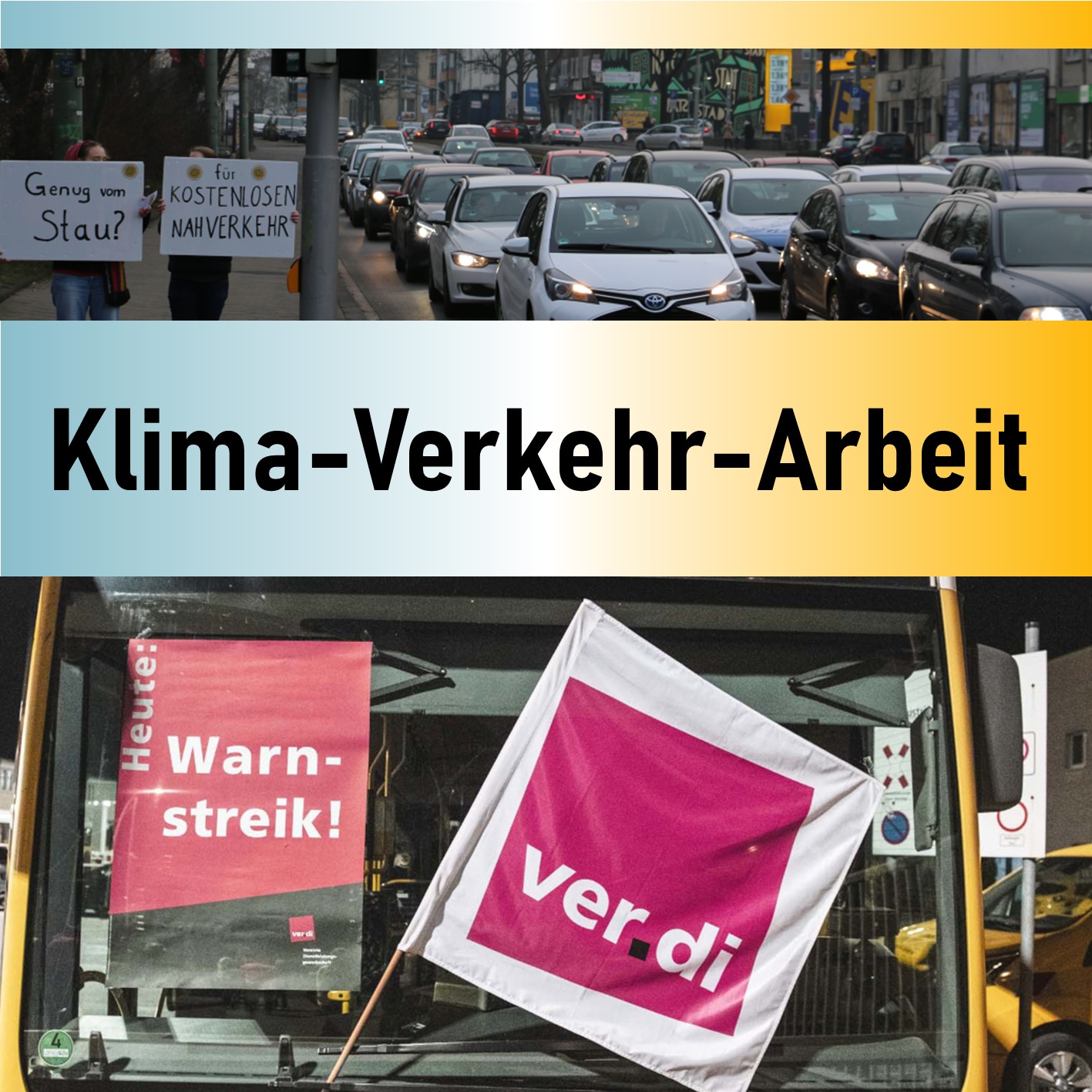 Air conditioning, traffic, Work - what about the collective bargaining round and the expansion of local transport?
Am 24.11. one 19 Clock we want to exchange with you!
The event is hosted by the Initiative transport for all organisiert.
Facebook: https://www.facebook.com/pg/NahverkehrfuerAlle/
The event takes place online using the Zoom software:
https://us02web.zoom.us/j/410207063
Strikes in local transport have already taken place several times, to improve working conditions. Otherwise tens of thousands of drivers will be missing nationwide in a few years. The aim was originally a nationwide collective wage agreement, because of Corona, this goal was initially open 2023 postponed. In most federal states, collective agreements have already been concluded, negotiations are still ongoing in Hessen. This was one of the reasons why the strike movement was special, because she received broad support from Fridays for Future - because: Bus drivers are climate savers and we are not allowed to allow them, that wages, the expansion of buses and trains and fares are played off against each other. We need comprehensive funding for public transport as an important contribution to climate protection and our mobility.
How does it go on now? How is the state in Hessen? How did the union succeed- and climate movement? How can we keep working on it, to give the traffic turnaround a lasting boost. Because Corona shows once more: We need more buses and trains! We therefore invite digital employees and active people in the field of local transport and climate justice, as well as anyone interested, to talk about the current situation.