22.05.
10:00 - 17:00
online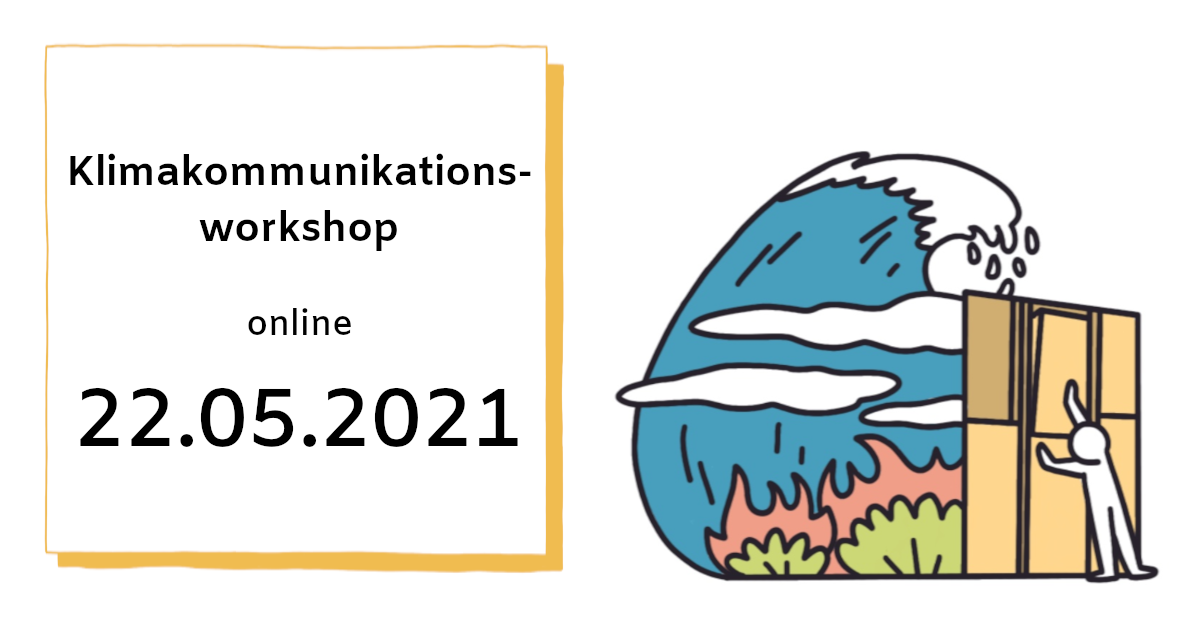 Do you know that? You want to convince others, to save the climate and only reaps a shake of the head or lack of understanding. Or maybe even justified criticism, that leaves us speechless.
Good climate communication is fact-based, action-oriented and mostly feels good. It is authentic and empathetic, has a goal and is target group specific. It names co-benefits of climate-friendly behavior. And it docks with our reality of life.
In the interactive workshop guidelines, Examples and exercises for good climate communication are offered. We will deal with the following topics:
1. Goals and target group of your own climate communication
2. The role of emotions and what helps us, to come into action
3. Facts, their relevance & Mediation
4. Resistance to climate protection: backgrounds, Strategies and answers in dealing with it
There is room for your own projects in the workshop, which are further developed together with the other participants.
Please get in touch by 19.5. for E-Mail bei an. Feel free to write something about your background and your expectations of the workshop. We will then send you further information and login details before the workshop.
Kerstin Lopau from SoLocal Energy and the Bremen climate coach Dr. Christian Gutsche. He has been involved since 15 Years for climate protection, Energy transition and solidarity economy. In addition to workshops and advice on climate communication, he is currently building socio-ecological ones, community-based coworking space "CoLab" and a solar self-build cooperative in Bremen.
The event takes place in cooperation with the Heinrich Böll Foundation Hessen and BUND Hessen. Thanks to our cooperation partners, there are no participation fees for the workshop.
The workshop is part of the series of events 21 Days of Climate Future North Hesse, initiated by energy 2000 e.V., at the interface between climate education and energy advice.
Happy to pass on!
Organized by: SoLocal Energy