12.02.
15:00 - 17:00
Online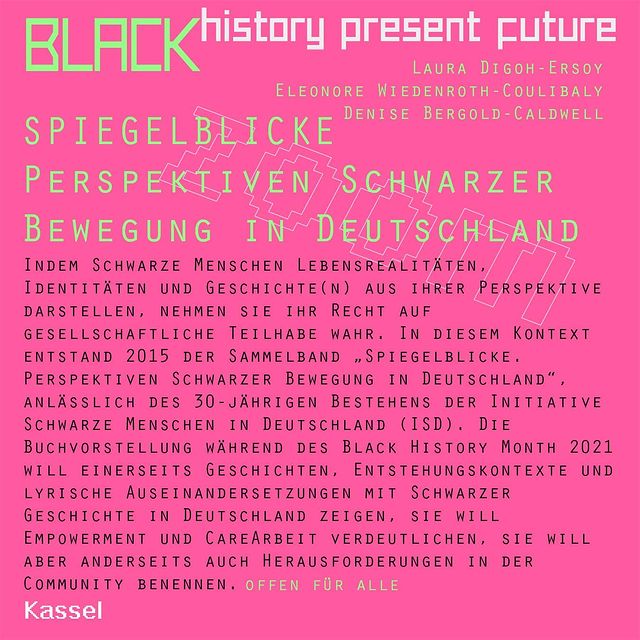 Remember black movement history. Take stock and develop visions for the future.
black history present future.

Organized by: ISD Kassel
Mirror glances appeared 30 Years after the very first organized meeting in Germany and thus three decades after the foundation of the Black People Initiative (ISD) in Germany. Essays, Portraits, analytical texts, Storytelling and photo reports: The authors involved, Contemporary witnesses and those portrayed are associated with the Black Movement in different contexts. They are different generations, whose eyes are in the band (wider-)reflect and draw pictures of a diverse black movement in Germany.
Zoom Link https://uni-kassel.zoom.us/j/93079168468
Meeting ID: 930 7916 8468
#happyblackhistorymonth #blackhistorymonthgermany #blackhistorymonthkassel #blackwriters #blackliteraturematters #blackhistorymonthdeutschland