15.01.
14:00 - 16:30
meeting point: am FES Kassel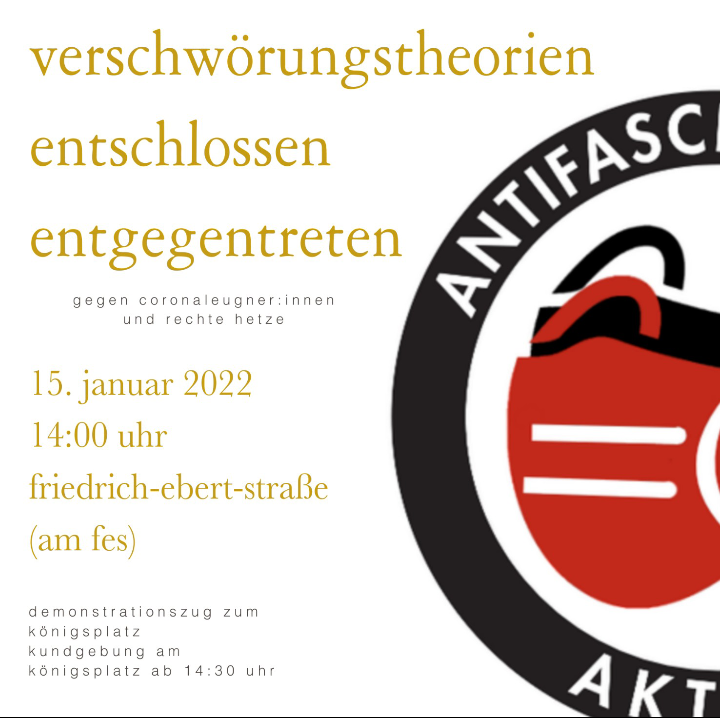 We are watching with concern the renewed strengthening of the conspiracy ideology:inside in and around kassel. these do not just fall again and again with anti-Semitic, history revisionist, as well as anti-science statements. well-known neo-nazis and afd officials took part in previous rallies.
together we resolutely oppose the corona deniers:inside and their dangerous ideology. for this we meet on saturday, the 15.01. one 14:00 uhr am fes an der friedrich-ebert-str. to work together against the danger from the right! additionally is from 14:30 clock a rally at the Königsplatz registered, to which we will move together as a demo train.
The meeting point is in front of the FES Kassel:
Karthäuserstraße 17
34117 Kassel
https://goo.gl/maps/q79AgF1jowxCZj6R9