10.11.
12:00 - 13:00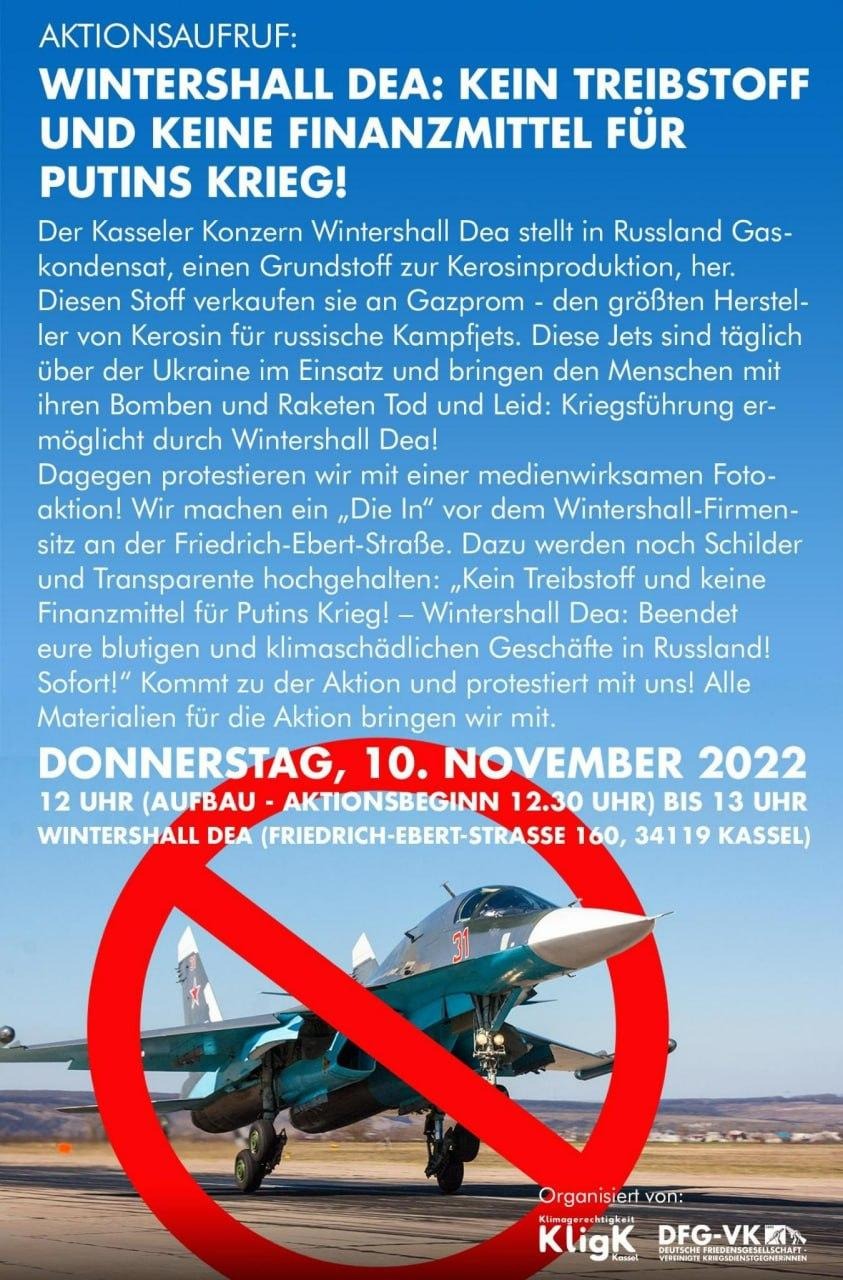 Der Spiegel and ZDFfrontal have revealed, that Wintershall sells gas condensate to Gazprom, who in turn use it to produce kerosene for Russian fighter jets. Wintershall obviously doesn't shy away from anything, um aus dem unsäglichen Leid in Kriegen und insbesondere in der Ukraine Profit zu schlagen.
Wir müssen Wintershalls Geschäfte in Russland endlich stoppen und das gesamte fossil-zerstörerische Geschäftsmodell demokratisch einhegen.
Kommt zur Die-In-Aktion von der Deutschen Friedensgesellschaft – Vereinigte Kriegsdienstgegner*innen (DFG-VK) und KligK am Donnerstag, 10. November ab 12:00 Uhr vor der Wintershall Zentrale (Friedrich-Ebert-Strasse 160). Die auf Pressebilder ausgelegte Versammlung ist angemeldet und soll eine knappe Stunde gehen.