The newly founded "Alliance against deportations from Hessen" called for a demonstration last Friday "Deportations are not an administrative act!" in Kassel. round 200 People moved from Lutherplatz via Kurt-Schumacher- Street to the regional council.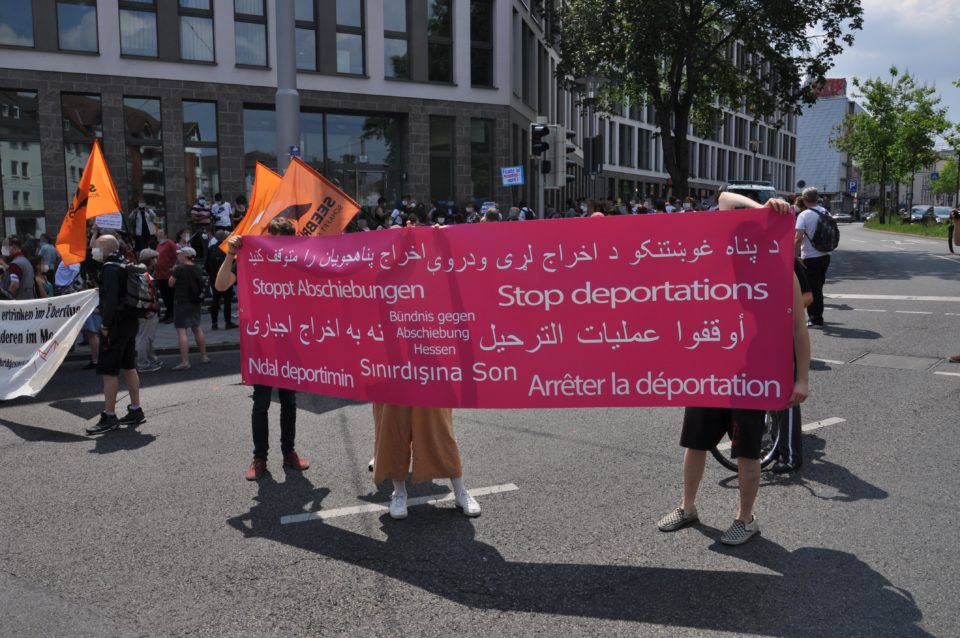 Auf der Route lagen verschiedene Behörden, die an der Organisation und Durchführung von Abschiebungen beteiligt sind.
In den verschiedenen Redebeiträgen wurde thematisiert, wie gewaltsam und menschenfeindlich Abschiebungen sind. Nicht nur werden Menschen aus ihrem Leben in Deutschland gerissen und in Länder und Regionen abgeschoben, aus denen sie aus politischen oder humanitären Gründen geflüchtet sind: In mehreren Redebeiträgen wurde von Folter- und Gewalterfahrungen durch Polizist*innen während der Abschiebung berichtet.
Der Polizeieinsatz blieb diesmal bis zum Ende der Demonstration jedoch friedlich.