On the evening of 24. April 2021 to have 50 People spontaneously demonstrated on the occasion of the recently introduced curfew in downtown Kassel. As in many other cities, a solidarity shutdown to combat the pandemic was called for instead of an authoritarian symbolic policy of the federal government.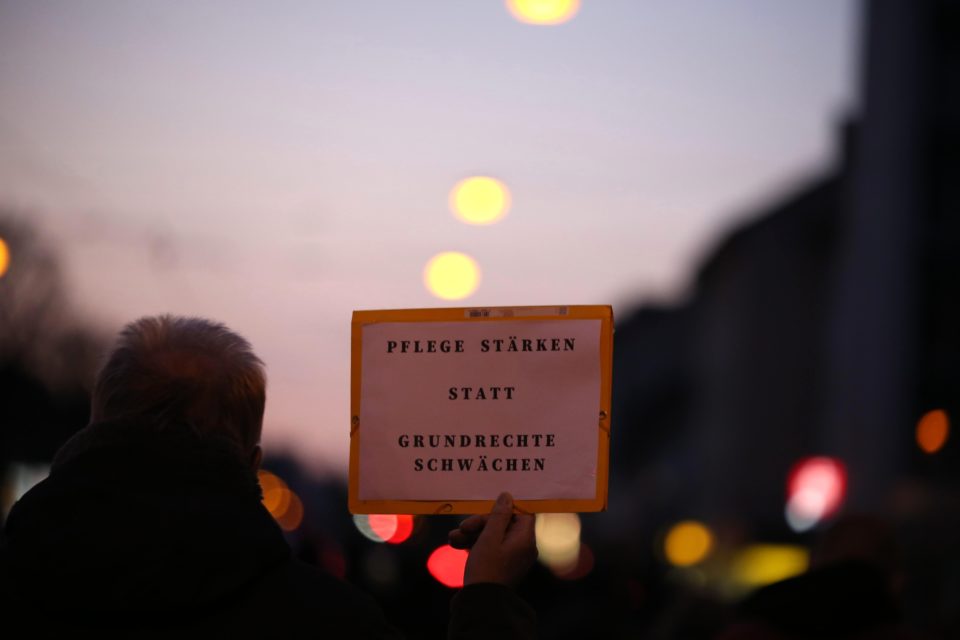 In Sprechchören kritisierten die Demonstrierenden die Prioritätensetzung in der gegenwärtigen Corona- Politik. Das Privatleben werde immer weiter massiv eingeschränkt, während Produktion und das Arbeiten in Büros nahezu keine Beschränkungen erfahren. Um den Normalbetrieb für Unternehmen aufrechtzuerhalten werde buchstäblich jeden Tag über Leichen gegangen.
"Das Virus geht nicht nachts spazieren, sondern tagsüber arbeiten!"
Auch wurde von Protestierenden auf die Situation in der Pflege aufmerksam gemacht und die möglichen Auswirkungen der Ausgangssperre thematisiert. Sie biete der Polizei allerhand Möglichkeiten marginalisierte Menschen und Obdachlose zu drangsalieren. Gegen eine solche Form der Krisenbewältigung gelte es weiter Widerstand zu organisieren.
---