Am 30. April feminists celebrated Walpurgis Night with a demonstration in Kassel. The night before, the place at the Goethestern was in the "Place of the Resistant Women" renamed. The activists want to draw attention to the ongoing violence against women and re-own a place with decades of feminist tradition.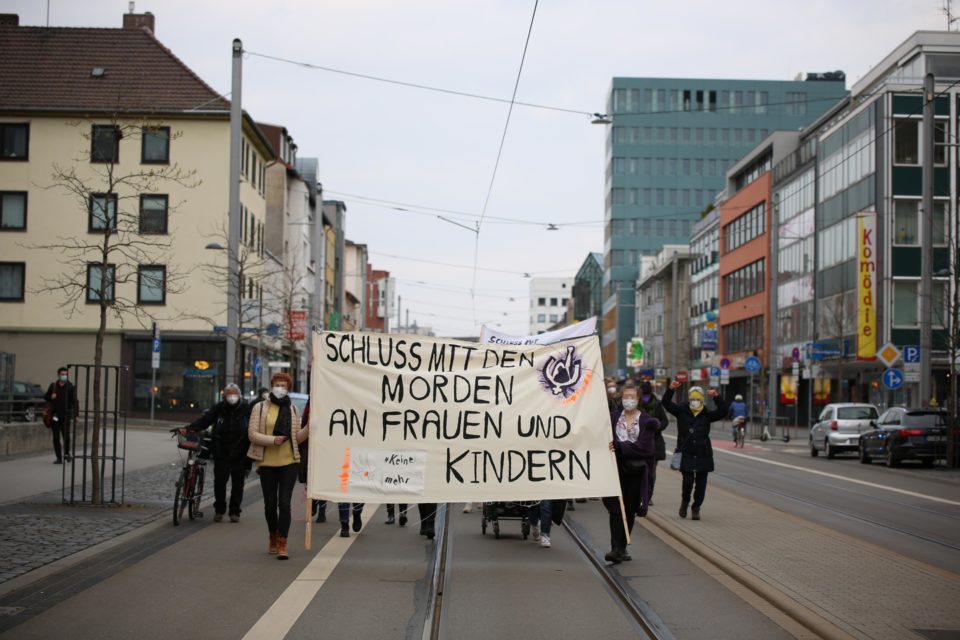 Under the motto "Let's take back the night – Against rape and sexism!" had, among other things, the autonomous Women's shelter Kassel called for a feminist demonstration against patriarchal violence. On the eve of Walpurgis Night then moved over 50 Demonstrators through the city and thematized, based on the memory of the tens of thousands of victims of the witch hunt, current forms of violence against women.
This was pointed out in speeches, that the central demands of the women's movement have still not been met. Even today, women often cannot move freely in public spaces without fear, without becoming a target of male harassment and violence.
A participant in the demonstration explained this, that patriarchal violence aims at action- and to reduce movement spaces and thus the will of women, inter-, trans- and not to break binary persons. "By getting together in the demo and taking the public space together, we can move through the night much more fearlessly. That gives courage and strengthens."
But not just in public, but also in the private environment there is no security. That in Germany a femicide is carried out almost every other day, a killing of women and girls because of their gender, gives evidence of this relationship of violence.
History of resistance: On "Place of the Resistant Women" in Kassel
Ever since there was patriarchal violence, but there is also resistance to it, emphasize participants in the demonstrations. A place in Kassel, to remember the long history of this resistance, should the "Place of the Resistant Women" to be at the Goethestern. Feminists moved to this square in the front west after the final rally of the demonstration, around there women, inter-, trans- and to commemorate non-binary persons, who suffer from patriarchal violence every day.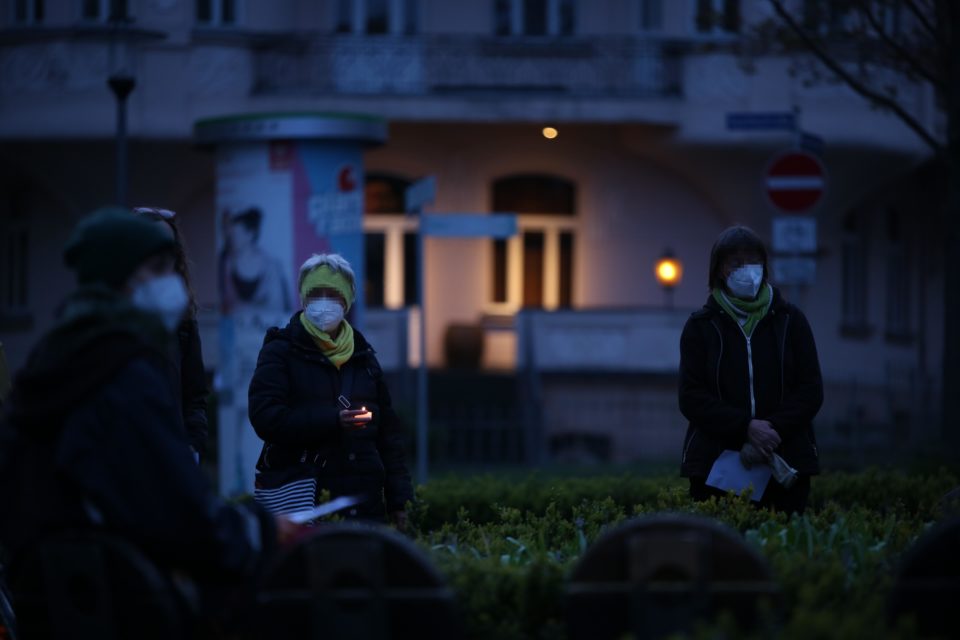 The appropriation of this public space has a long tradition: already in the year 1991 activists from the autonomous women's lesbian movement inaugurated a memorial at this location on Walpurgis Night. The "Monument to the unknown deserter" however, it was demolished from the city two years later. Another monument, erected on the old base in the year 2000, was also destroyed by the city after just a few weeks.
The "Initiative against femicides" in Kassel was therefore happy, that activists, by renaming the square, tie in and explain the history of the feminist movement in Kassel:
"We think, that Kassel needs a place, remembered for victims and survivors of femicides. Femicides are the tip of the iceberg of patriarchal violence, however, they are often viewed as tragic isolated cases. Femicides that have occurred can be put into their social context at a memorial site, without suppressing, that individuals with individual fates were murdered."

Initiative against Femizide Kassel
On the sign, dedicated to victims of gender-based violence, there is now a reminder to read for the future:
"We remember it, that this violence has been fought for centuries and that we have to continue this fight together every day. We won't leave anyone alone. We will live in freedom"
---