In the second week of September that took place in the north of Kassel "To check if everything is fine" Festival takes place. Hundreds of people came to hear together over five days, Discuss and spend time together.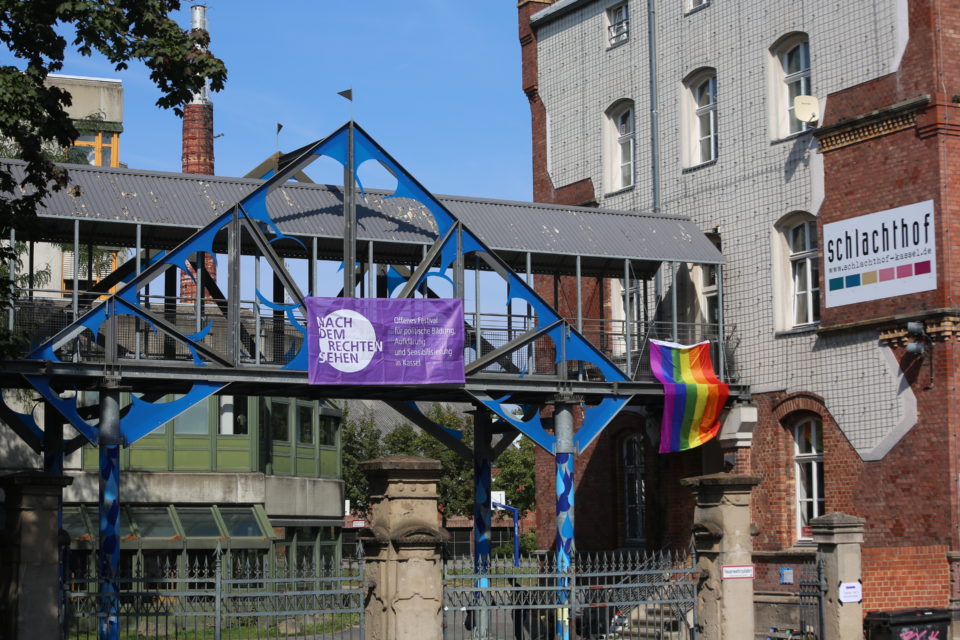 About 30 Workshops, The participants could give lectures and plays:visit inside the festival from Wednesday to Sunday. From events to anti-abortionists, about right-wing extremism in gaming, up to Islamism and Turkish nationalism in Kassel was according to the motto "political education, Education and awareness" drew attention to various manifestations of the political right. The highlight of the overall very well attended festival was the "Asylum Monologues" of the "Stage for human rights" on Saturday night.
"There is no conspiracy, no secret plan of dark forces in the corona crisis. What is happening these days is as obvious as it is unbearable: Capital interests are enforced, flanked by the state apparatus and legitimized by a public discourse, who speaks the word to right-wing extremists - be it with or without uniform."

Opening speech of the "To check if everything is fine"
According to the goal, to educate about right tendencies in society, The festival also addressed the current economic and social crisis and the mobilizations against the Corona ordinances. In the opening speech, for example, reference was made to the anti-Semitic thought patterns widespread there. At the same time it was emphasized, that the answer, however, should not be simple, to defend the supposedly enlightened society. Instead, the reasonableness of the normal state itself must be questioned.
Beyond the political debates, there was also a wide range of youth- and cultural program. Concerts could be held again this summer with a hygiene concept and in the open air: "Lena disruptive factor" and the music project "Rapfugees" performed in the boreal next to the slaughterhouse.
A co-organizer was happy with the way the festival went. The "To check if everything is fine" had been great for him this year despite the adverse circumstances. One must now in the coming days "the many good impressions, but also the things that didn't go so well" process and discuss it first.
"The 'See what is right' is just one of many steps to take to counteract the current intensifying social tendencies. The positive response shows the importance and necessity of the festival as a place for reflection, for networking and exchange in Kassel."

Co-organizer after the end of the festival
Whether the festival will take place again next summer after two successful years, could only show the coming year. The will and the need for it definitely persist, so the organizer.
Regardless of that "To check if everything is fine" pulled one last Saturday evening too anti-fascist demonstration past the festival area through the Kassel Nordstadt. It should be shown obviously, that there is still no place in the district for fascists of all stripes.
---